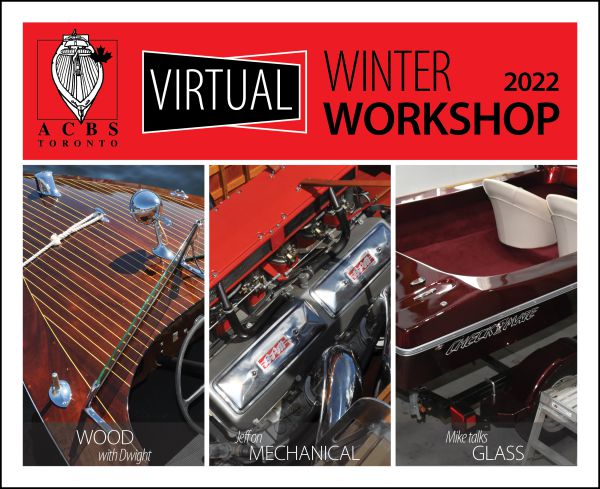 Once again this year's Winter Workshop will be an online virtual video presentation due to ongoing COVID-19 considerations. Last years inaugural workshop was an outstanding success so we hope you will enjoy this years Winter Workshop presentations.
The 2022 Virtual Winter Workshop came together as all projects do with ACBS-Toronto. With the support of our volunteers, partners and sponsors. ACBS-Toronto would like to thank, Dwight Boyd and Jeff Titshall for opening their shops, as well as Mike Gridley and Jeff Titshall who recorded and edited the video.
As always, s special thanks to our sponsors Hagerty, Epifanes,Cedar Coast, RBC Insurance and Walkers Point Marina who's support made the production possible.
Winter Workshop will be available for viewing on Saturday, March 5th, 2022
NO REGISTRATION REQUIRED