42nd Annual Vintage Boat Show
Saturday, July 8, 2023
Muskoka Wharf, Gravenhurst Ontario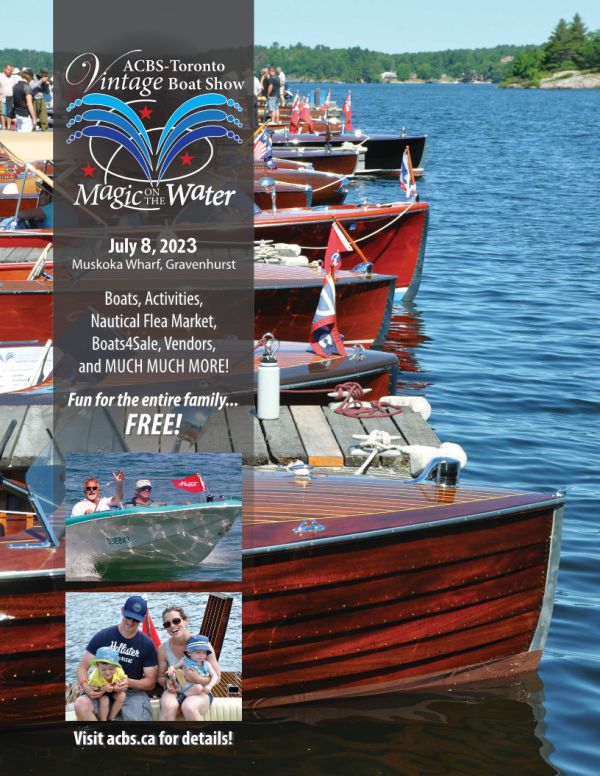 Canada's Largest Vintage Boat Show!
Saturday, July 8, 2032, ACBS-Toronto will welcome boats back to the Vintage Boat Show, at Muskoka Wharf, Gravenhurst following two years of Virtual Boat Shows. 
The 2023 show theme is "Magic on the Water" and you'll understand what we mean when you see these fabulous works of art at the show.
ACBS-Toronto members and other vintage and classic boat owners are excited to come together in Gravenhurst to celebrate the return of a live show and to spend some time on the water with family and friends while showing off their pride and joy.
The public are invited to attend this FREE show with plenty to see and do on the waterfront. We are expecting a great turnout of boats, both wood and glass, filling the slips at the docks with a strong complement of watercraft being displayed on land. And of course, the crowd favourites will be returning, including the Nautical Flea Market, Boats4Sale, and Vendors' Alley.
Vendor Information
For information and pricing of booths for Vendor's Alley, please contact Chris Vandergrift at muskitz@golden.net or at 519-820-4365..
Information for Boat Exhibitors and Participants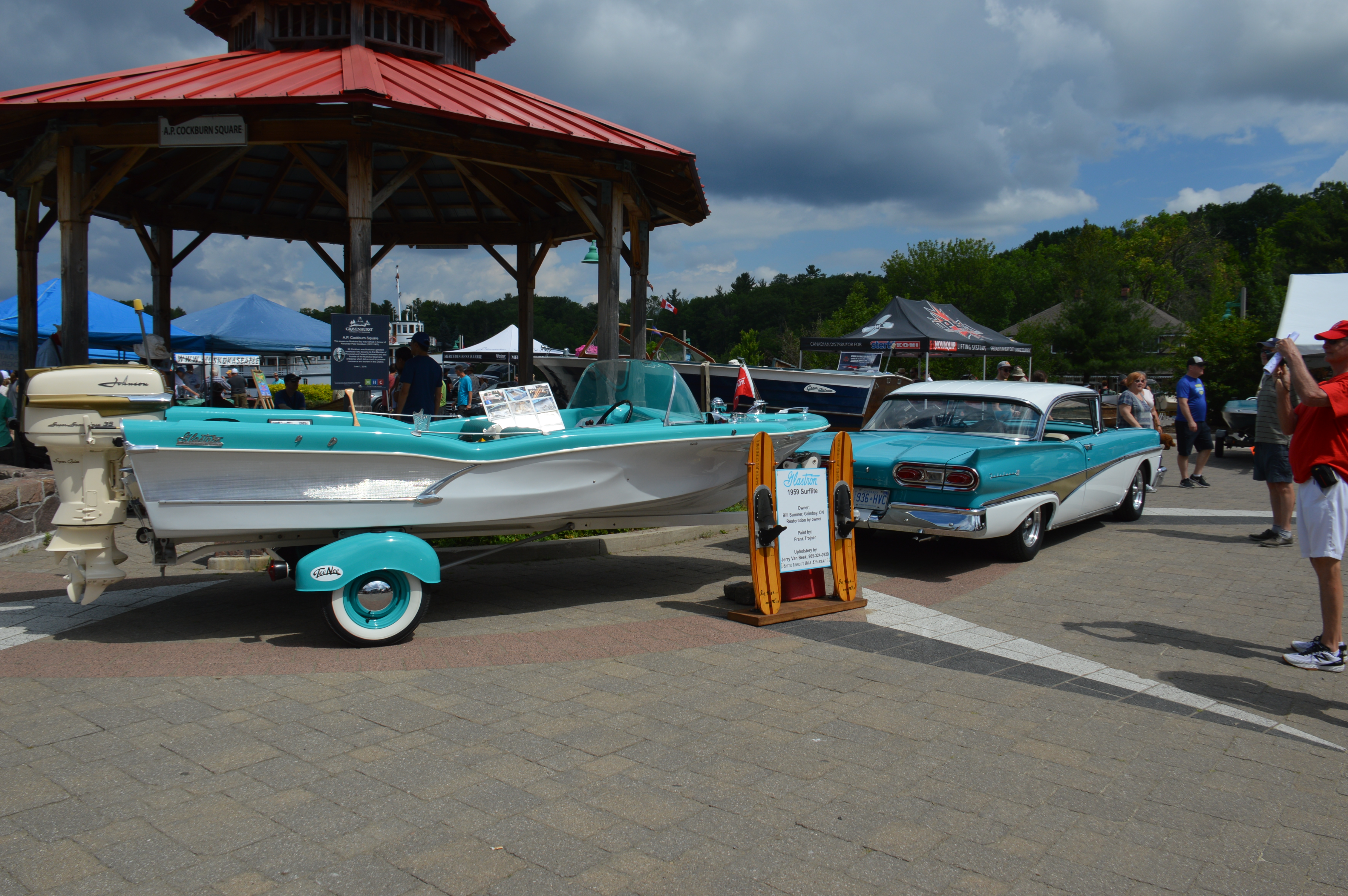 Registration is Closed